Aruba Networks
---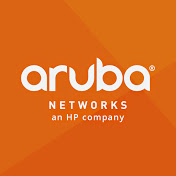 We build networks that support mobile-first, cloud-first business apps.
We help businesses empower #GenMobile with exactly what they need, at exactly the right time, wherever they are.
We make business leaders and IT the allies.
As organizations move towards smarter work spaces with mobile workers, we help business leaders and IT deliver value, while building the office of the future.
We are customer first, customer last.
That means we don't develop technology for technology's sake. We listen to our customers and solve their toughest business challenges.
For more information, visit our website www.arubanetworks.com